2014.1.8
WOOFIN' / Feb.2014
WOOFIN' 2014年2月号にLafayette, PRIVILEGE, DEADLINEが掲載されています。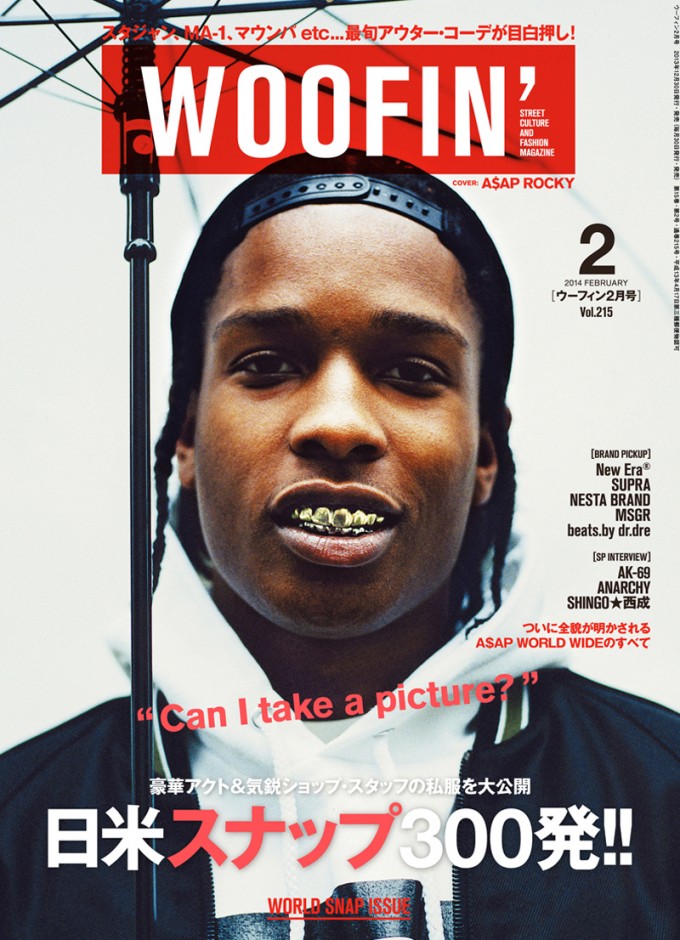 THE KILLER SNAPS 日米スナップ300連発!!
ARTIST ON WEEKDAYSにてサイプレス上野さん、DJ TY-KOHさんご着用。
SELECT SHOP ON HOLIDAYSにPRIVILEGE掲載。
MO FRESH! Brandnew Item Pick Upページに掲載。
SPECIAL MONTHLY PRESENTページに掲載。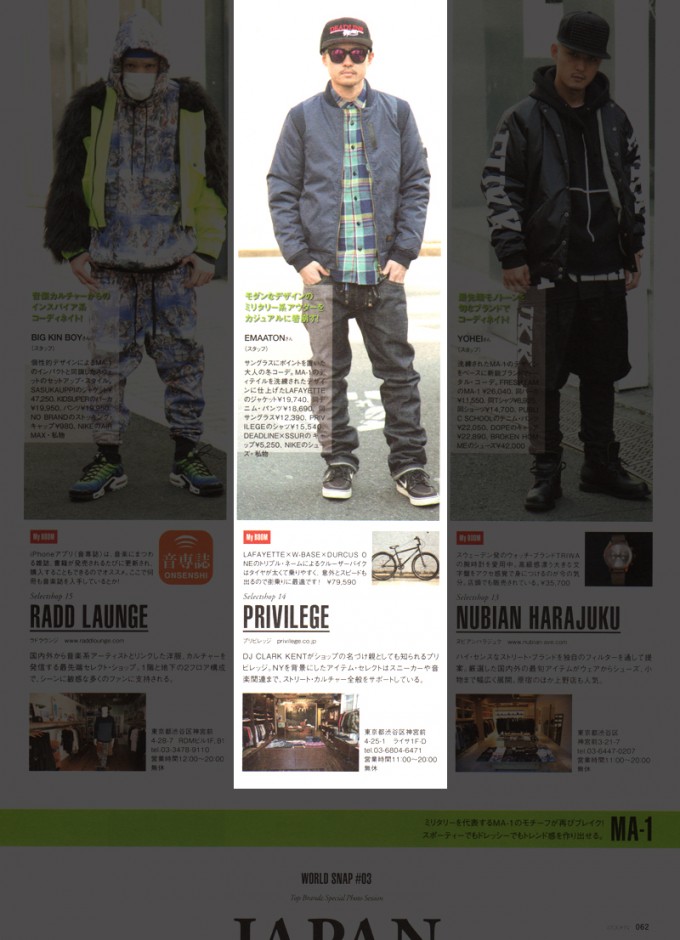 【WOOFIN'リニューアル号 発売】
WOOFIN'がロゴ&デザイン、コンテンツを一新して絶賛発売中!
表紙には来日時に本誌のみが撮り下ろしたシーンの最強アイコン、エイサップ・ロッキーをフィーチャー。
70Pを超える巻頭大特集は『THE KILLER SNAPS』と題しNY、LA、JPNでシュートした300人を一挙掲載!
日米の豪華アーティスト、ショップ・スタッフ、そして街でキャッチしたファッショニスタの真冬のデイリー・コーデは絶対必見です!
●登場アーティスト
A$AP ROCKY, A$AP FERG, DEE&RICKY, Illa J, AK-69, SKY-HI, SEEDA,
GENERATIONS, Una, ビッグポルノ, MIGHTY CROWN, サイプレス上野とロベルト吉
野, NG HEAD, MIGHTY JAM ROCK, Scorpion The Silent Killer, SHINGO★西成,
CHEHON, R-RATED CREW, RYO the SKYWALKER, PETER MAN, DREAM BOYS, Y'S,
SIMON, 大地洋輔, MIKA&RIKA, CHERRY BROWN, Flower, J-REXXX, DJ TY-KOH,
KOWICHI, JAKEN a.k.a.CORN BREAD, 親指HEAD a.k.a. TRIGA FINGA, HIBIKILLA,
ZURA, JUSTIN, RIO, 導楽, EXPRESS, GAZZILA, PEQUU, RAM HEAD,勝, MARIN, DJ
SHINTARO, T-Pablow and MO!
皆様是非ご一読下さい。